From Elfriede Jelinek to Ingeborg Bachmann, Marianne Fritz to Friederike Mayröcker, the Austrian literary canon includes many celebrated women writers. Known for their often postmodern, subversive approaches – to both style and substance – they have helped secure this Alpine nation an impact on German-language literature that its size might belie.
Now, however, a new cadre of female authors is taking centre-stage, continuing the genre-breaking, language-bending traditions established by writers such as Jelinek and Fritz, but also venturing into uncharted territories, exploring contemporary themes and new modes of expression and establishing a literary canon all their own. From the suppression of memories and the National-Socialist past that bubbles over in the surrealist nightmare-scapes created by Raphaela Edelbauer and Eva Menasse, to Marie Gamillscheg's nostalgic tone and concern with our slowly eroding environment, or Mareike Fallwickl's and Doris Knecht's examination of women's roles in society, New Books in German is proud to showcase many of these talents – some rising, others already firmly established.
With Austria being celebrated as the guest of honour at the 2023 Leipzig Book Fair, and a slew of recent prize nominations confirming the repute of the country's writers, what better time could there be to take a closer look at some of the boldest, most exciting voices in contemporary German literature?
Liquid Literature: Surrealism, Politics and the Past
Though, as with any national body of literature, it can be hard to define exactly what 'Austrian literature' is, one subject of particular importance to many of its authors is the country's National-Socialist past. The particular shape that reckoning with this period of history takes – or doesn't take – in the national consciousness was famously criticised by writers such as Thomas Bernhard, Hans Lebert and Ilse Aichinger. The themes of collective memory, inherited guilt and wilful suppression of the past continue to resonate loudly through contemporary literature, which often employs the same surrealist and allegorical approaches as its predecessors – sometimes taking them to even greater extremes.
With its dark humour, dream-like tone, and a good dose of ambiguity that asks some work of its readers, Eva Menasse's Dunkelblum (Darkenbloom) offers a complex and chilling examination of Austria's role in the Second World War – a topic Menasse has written on before. In her fictional village of Darkenbloom, the ground itself proves treacherous: a contentious excavation threatens to bring to light evidence of mass graves from the 1940s, while increasingly porous borders take on an unsettlingly political aspect that has resonance both for Austria's previous relationships with countries behind the Iron Curtain and for the movement of people across Europe today. As Menasse holds up a mirror to the past, she also interrogates the present, sending a strong message about accountability and collective silence.
Taking the surrealism up a notch, meanwhile – and making one of the biggest literary splashes in Austria in recent years – Raphaela Edelbauer's mind-boggling Das flüssige Land (The Liquid Land), tr. Jen Calleja) also plays heavily with the ground beneath our feet to show how the past can be concealed but never entirely done away with. The 32-year-old Vienna-born author's debut was shortlisted for the German Book Prize and firmly established her as a leading light in what might perhaps be termed 'new Austrian surrealism'.
While comedy and surrealism offer a powerful, sometimes shocking, lens through which to view the past, they can also help make sense of the present, as Elisabeth Klar demonstrates. Himmelwärts (Heaven Bound) blends fairy tale with reality to explore how those perceived as outsiders are treated in a society that cannot tolerate deviation from its accepted norms. Similarly, Mercedes Spannagel's Das Palais muss brennen (The Palace Must Burn), set in an absurd parallel present where Austria has a far-right female president, is a fine example of one of the furious young voices calling for fundamental social and political change. Sharp-tongued, with a biting sense of humour that clearly relishes its undermining of the narrator's extreme anti-capitalist views, this novel is a creative examination of how intolerance at both ends of the political spectrum can lead to disaster – a rallying cry for dialogue.
Building on the firmly established Austrian tradition of the Antiheimatroman (anti-homeland novel), these varied works all mix surrealism with sharply realistic scenes to highlight the dangerous absurdities of the world in which we live, and how the past, however we may try to ignore it, is only ever a short distance beneath our feet. But what of the overlap – often equally concerning – between present and future?
Slow Erosion: Climate Change and Dystopian Futures
It may not come as a surprise that, here too, Raphaela Edelbauer leads the way. Having made a name for herself by interrogating the past, she went on to deliver an unsettling visualization of what may be yet to come with her Austrian Book Prize-winning second novel, Dave. Set in a dystopian future, Dave again uses surrealism and dark humour to great effect, challenging our assumptions about the foundation of human experience – consciousness – and blurring the lines between the physical world and an absurdist dreamscape. Though artificial intelligence (AI) may be at its core, the novel draws on further themes such as community, loneliness and the morality of choice to explore how we interact with one another and our surroundings.
A different kind of dystopia appears in Lucia Leidenfrost's Wir verlassenen Kinder (We Abandoned Children), an unsettling portrait of a society ruled by children, reminiscent of Lord of the Flies. But while power struggles, isolation and the threat of an increasingly intolerant 'we' drive the plot, there is a deeper, yet more disturbing element in play here: these children appear to have been abandoned because their country is at war. Published in the pandemic, Leidenfrost's slender novel has become even more eerily prescient in light of the conflict in Ukraine.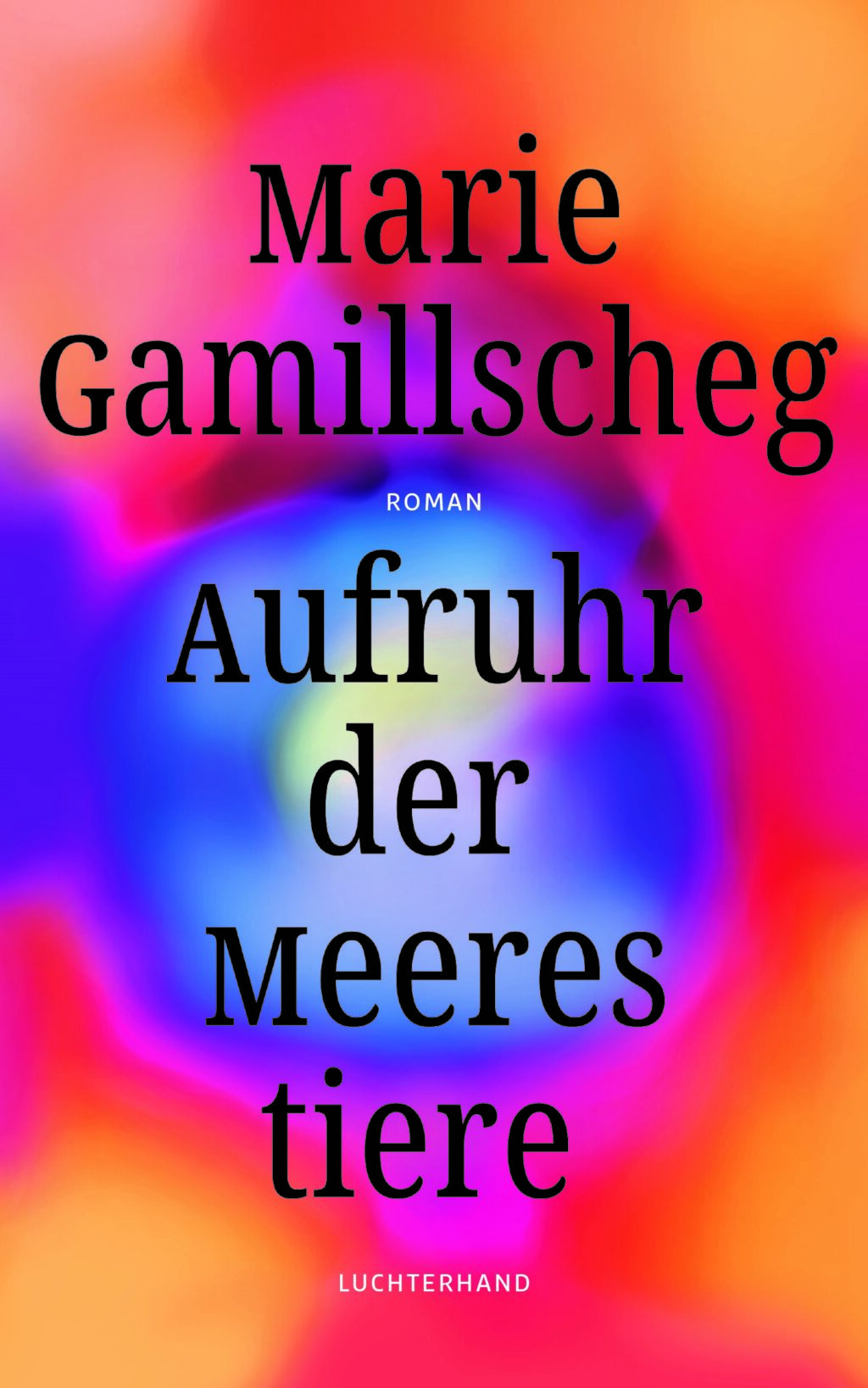 Quite different in style yet no less haunting, Aufruhr der Meerestiere (An Uprising of Sea Creatures) is the second novel by Marie Gamillscheg. Following her highly acclaimed debut, Alles was glänzt, which explored the slow erosion of community in a former mining village feeling the effects of urban migration, Gamillscheg deploys her recognizable style – thoughtful, and by turns economical and lyrical – to tell the story of a young marine biologist returning to her home town of Graz. Concerned with the impact humanity is having on the natural world, it also explores distinctly female experiences: the struggles women face in the scientific community, and the narrator's destructive relationship with her own body. Contrasting powerfully with Gamillscheg's nostalgic tone, these challenging themes call to mind Elfriede Jelinek's outspokenness about women's bodies and sexuality, giving it a contemporary overhaul.
The Parts We Play: Family Dynamics and Women's Roles
Joining Raphaela Edelbauer and Marie Gamillscheg as a unique, fearless new voice in Austrian literature, Mareike Fallwickl champions female narrators in both her own and others' writing. Following an Austrian Book Prize nomination for her debut novel, Dunkelgrün fast schwarz, she has recently released her third, Die Wut, die bleibt (The Rage That Remains), an intent examination of women's multifarious roles, often from a rather discomfiting angle. Suicide, sexual violence and self-harm all loom large in this unflinching novel, but Fallwickl also disrupts classic tropes by creating a gang of vigilante women who exact violent revenge on men who harm women. Her novel, which has a dark sense of humour and a highly contemporary edge (being set during the pandemic), considers the female experience in terms of broader social issues, but also looks at the minute details of domesticity and family relationships.
Family dynamics, particularly from children's points of view, have long been a subject of fascination for Monika Helfer, who has been publishing critically acclaimed works for more than four decades. Her most recent novel, Löwenherz (Lionheart), represents the conclusion of a trilogy that employs a potent blend of fiction and autobiography to tell the story of Helfer's own family. In this final instalment, the protagonist is the author's brother Richard, a man both ordinary and extraordinary, whose tragic fate is balanced by Helfer's cool prose and lightly ironic tone. Despite its brevity, Löwenherz captures complex relationships and also speaks to the process of writing, showing the author herself at work as she considers how best to convey certain episodes.
In Die Nachricht (The Message) by Doris Knecht, we also meet a writer, this time fictional – though narrator Ruth is not without certain similarities to Knecht herself. This novel, too, is concerned with family dynamics, though of a gentler sort: following the death of her husband, Ludwig, Ruth finds herself borne up by family and friends. Knecht paints a rich and moving portrait of what it is to rebuild one's life in the wake of tragedy, but also shines a light on female friendship, marriage, sexual violence and more specifically, how women are treated in the age of social media.
Read Lucy Jones' interview with Doris Knecht for New Books in German here
As in her previous novels, trust and betrayal are important factors in the lives of Knecht's characters. This is also the case in Laura Freudenthaler's work – particularly Geistergeschichte (Ghost Story), a novel whose imaginative premise refreshes and reworks the love-triangle trope. Blending dreams and reality, Geistergeschichte also makes creative use of sound, delivering a lyrical, musical read that hints at female empowerment yet refuses to offer resolution.
Another author whose creative and academic work displays an interest in music is Daniela Chana, whose Neun seltsame Frauen, a striking, poetic collection of short stories, also borrows elements from fantasy and surrealism. Inspired by the nine muses of Greek mythology, her stories provide a timely, thought-provoking view of women in society, bringing together many of the themes mentioned above: the balance of power in relationships, motherhood and childlessness, friendship, and the chasm between ambition and expectation.
Why Austria, Why Now?
For many of these writers, Austria provides a recognizable backdrop against which to explore universal themes. For others, the country is itself a stepping-off point for critical examination of society's engagement with the past, and the impact on the present of the long arm of history. From Salzburg to Vienna to quiet countryside villages, all these novels have a distinctly Austrian flavour. Yet at their heart they highlight issues that transcend national borders, portraying not only the state of the country but also the wider human – and, in most cases, specifically female – experience.
A country at the very heart of Europe, Austria is full of contradictions. Small and often overshadowed by its larger neighbour, Germany, it nevertheless bears marked traces of the Austro-Hungarian Empire, and has a troubled – but fascinating – relationship with its past. It is in many ways staunchly conservative and in others surprisingly liberal. Its literature has a long and proud tradition of engaging with these inconsistencies, making creative use of language and bold stylistic decisions to tell what can be difficult truths.
From the personal to the political, the national to the global, turning sometimes even on itself, Austrian literature often goes in search of new freedoms and fresh readings, both of the past and of the present. Writing with care, creativity, anger and hope, the women writing Austria today offer a magnificent lens through which to view our world.
Further Reading
No overview can be exhaustive, and there are many more talented women writing from and about Austria today. Here are a few more examples to whet the appetite.
Read our interview with Tanja Paar here
About the article author:
Eleanor Updegraff is a freelance writer, translator and proofreader/copy- editor. She comes from the UK but has lived in Austria since 2015, first in Vienna and now in a small town in the southern state of Kärnten/Carinthia.
You can read Eleanor's interview with highly acclaimed Austrian author Norbert Gstrein here.
Translation funding assistance for selected books
Some of the books included above were New Books in German jury choices, meaning there is guaranteed financial assistance for their translation into English. You can read more about the New Books in German translation funding guarantee here. For books not covered by the guarantee, we recommend contacting the funder for an informal conversation.
Books mentioned above with guaranteed funding
[book reviews will appear here…]
A book mentioned which you'll soon be able to read in English
[book reviews will appear here…]
And a book mentioned above which is already available in English
Ably translated from the German by Jen Calleja, Raphaela Edelbauer's impressive debt novel is a subtle allegory of historical memory and collective guilt, combining a dreamy gothic strangeness with whimsical humour and an element of farce…he novl's deft blend of registers – at once uncannily foreboding and drily comic – makes for an absorbing and memorable tale

Houman Barekat, The Guardian
All books by Austrian authors which qualify for guaranteed funding for their translation into English
[book reviews will appear here…]
Typewriter photo credit: Markus Winkler via Unsplash